Adoptable Pets: 222147
Zia
Paws along the River . org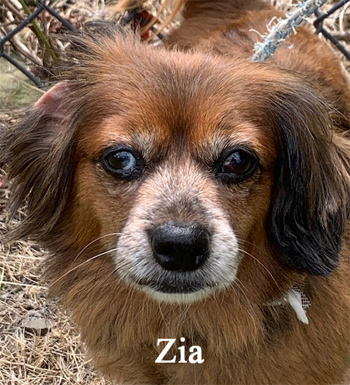 Hello! My name is Zia
My status is: Adoptable
My age is: 10
I am a female Pekingese mix and weigh around 12lbs.
Additional Info:
My Paws ID# is 222147
My colors: Black & Mahogany
Stray: No
Altered: yes
Special Needs: N/A
Bio:
I am a ton of fun and love all tucked into one little body. My name is Zia. I'm a senior Pekingese girl looking for a friend to share my golden years with. I was surrendered to Paws when my owner became unable to care for me. Don't let my age fool you, I am very spry for an older pup. I love to play (especially with squeaker toys!) and enjoy a nice walk. Interacting with people is my most favorite thing to do! I love having my long coat brushed, or just sitting with you having my ears scratched. I do not like to share my people so I will need to be your one and only pet! Have you been thinking about adding a sweet older dog to your home? Check me out at Paws, you'll be glad you did!