Adoptable Pets: 222146
Theodore
Paws along the River . org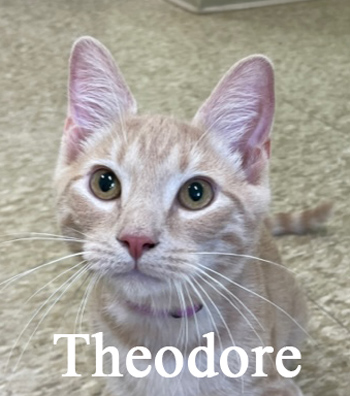 Hello! My name is Theodore
My status is: Adoption Pending
My age is: 0
I am a male DSH and weigh around 5.5lbs.
Additional Info:
My Paws ID# is 222146
My colors: Orange Tiger
Stray: Yes
Altered: no
Special Needs: N/A
Bio:
My name is Theodore. I came to Paws with my 6 siblings when we were just 1 1/2 months old. The staff tells us we are extremely nice kittens, especially in light of our rough start. I love to run, jump and play, and I also like to curl up on a nice warm lap and cuddle. I do well with other dogs, cats and kids. I'd be a great addition to any home. If you've been considering welcoming a kitten to your home, please consider coming to Paws to meet me.